What Medical Conditions Qualify for Long-Term Social Security Disability?
When a medical condition affects your ability to work and earn a living, long-term Social Security may be your only source of relief from financial hardship. The complex, and frequently confusing, rules, regulations, and procedures of the Social Security Administration add to the difficulty of determining whether your medical condition qualifies for benefits.
A Social Security disability attorney at The Clauson Law Firm, PLLC, provides legal advice and skilled representation to guide you through the process of qualifying for disability benefits, including helping you overcome hurdles that may stand in the way. Until you speak with an SSD lawyer, the following information about medical conditions that qualify for Social Security disability will help to increase your understanding of the process.
Federal Programs Providing Long-Term Disability Benefits
Two programs administered by the Social Security Administration provide monthly payments based on a person being disabled. Social Security Disability Insurance or SSDI provides benefits to adults with a history of working at jobs or through self-employment and paying Social Security taxes on their income. The work history must be of a long enough duration and recent enough to satisfy the SSDI work guidelines, and you also must be disabled.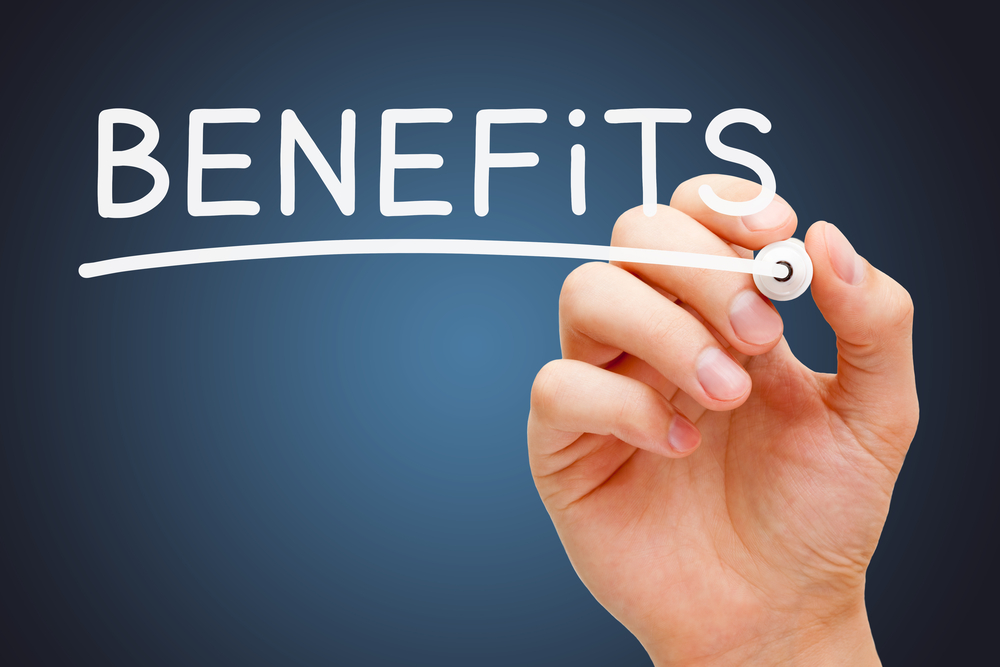 The other program, Supplemental Security Income or SSI, provides monthly payments to adults and children who are blind or disabled without regard to their work history. Recipients of SSI must meet strict income and financial resource limits to qualify and remain eligible to receive benefits.
How Does Social Security Define Disability?
To qualify for Social Security disability under either of the two programs, you must be disabled according to the definition used by the Social Security Administration. Keep in mind that qualifying for disability payments through a program funded by your state government or through a long-term disability insurance policy does not necessarily mean you have a disabling medical condition that satisfies the definition of disabled used for SSDI and SSI.
An adult applying for SSI or SSDI must be unable to engage in any substantial gainful activity because of a medically determinable mental or physical impairment. The impairment or impairments must be expected to last for at least one year or be expected to result in death.
A different definition of "disability" is used for children under 18 years of age to qualify for SSI benefits. Instead of the adult definition based on the ability of a person to engage in substantial gainful activity, a child with a medically determinable physical or mental impairment that results in marked and severe functional limitations is disabled provided the impairment or combination of impairments will result in the death of the child or can be expected to last for a continuous period of at least one year.
It is important to note that an impairment must be medically determinable, which means that it is the result of an abnormality of an anatomical, physiological or psychological nature capable of being proven through clinical and laboratory diagnostic techniques. An experienced SSD attorney can be of value in helping identify and present medical evidence capable of proving the existence of an impairment.
Merely presenting a statement from the applicant or from a physician about symptoms the person experiences is insufficient to prove a physical or mental impairment without results of diagnostic or laboratory testing or clinical examinations. Some of the typical forms of medical evidence, in addition to physical examinations or psychological evaluations, contained in a medical record and used to support an application for SSI or SSDI include:
Notations and reports concerning treatment.
CAT scan and MRI reports.
X-rays and other diagnostic testing and evaluations.
Laboratory testing results.
Mental health records.
Some types of medical conditions may allow you to bypass the normal determination process and automatically qualify for Social Security disability benefits.
Social Security Listing of Impairments
The Social Security Administration relies on its Listing of Impairments as a key part of its disability determination process. If you have a listed medical condition or one that is equivalent to a listed condition, you meet the definition of disabled according to federal regulations.
Part A of the Listing of Impairments contains mental and physical impairments that have been determined to be severe enough to prevent an adult from engaging in substantial gainful activity. The mental and physical impairments for children, which are in Part B of the Listing of Impairments, have been determined to be severe enough to cause marked and severe functional limitations.
Parts A and B may, at first glance, appear to be identical, but Part B contains some impairments, such as low birth weight and failure to thrive, that may only be applicable to children. When evaluating an application filed on behalf of a child, the medical criteria in Part A may be taken into consideration in situations where the criteria contained in Part B may not apply.
Listed Medical Conditions That May Qualify You For Long Term Social Security Disability
The impairments contained in the Listing of Impairments are generally organized according to each of the major systems of the body. The following are the listing categories for adults:
Musculoskeletal disorders
Special senses and speech
Respiratory disorders
Cardiovascular system
Digestive system
Genitourinary disorders
Congenital disorders affecting multiple body systems
Neurological disorders
Cancer (malignant neoplastic diseases)
Immune system disorders
Part B contains each of the sections from Part A with the addition of a section titled "Low birth weight and failure to thrive."
The listing contains numerous medical and mental health conditions that may automatically qualify a person as disabled under the Social Security definition. For example, loss of vision, asthma, hemophilia, autism, anxiety, HIV, kidney disease, and amputation of limbs.
If you do not have a listed impairment or one that is equivalent to one on the listing, you may still qualify as disabled. The disability evaluation process does not stop merely because you do not have a listed condition.
Social Security Sequential Evaluation Process
To qualify for Social Security disability, your application goes through a five-step sequential evaluation process. The Listing of Impairments is only one step in the process. The five steps in the evaluation process are the following:
Substantial gainful activity: A person who can engage in substantial gainful activity is not disabled. If you earn over $1,310 a month from employment or self-employment, you are not disabled. A person who is statutorily blind may earn up to $2,190 a month. If you meet the substantial gainful activity test, the evaluation process moves to the second step.
Severe physical or mental condition: Step two takes into consideration the severity of a medical condition. An impairment is severe when it interferes with your ability to engage in basic, work-related activities and is expected to last for at least one year or cause death. Work-related activities include standing, walking, pushing and pulling, carrying, lifting, and sitting. They also include mental activities, such as the ability to understand and follow simple instructions and the ability to adapt to changes in a work setting. If your condition is severe, the evaluation moves to the third step in the process.
Listing of Impairments: If you have a condition contained in the Listing Impairments or is equivalent to a listed impairment, then a determination is made that you are disabled. If not, then the process continues to the fourth step.
Ability to engage in past work: If you can do work that your work history indicates you did in the past, then you are not disabled. However, if your impairments prevent you from engaging in past work, then the process continues to the fifth and final step.
Ability to engage in other work: You may not be able to engage in work that you did in the past, but you will not qualify for Social Security disability if it is determined that you can do other types of work. If your impairment prevents you from engaging in other types of work, a determination will be made that you are disabled.
The severity of your disability and how it affects your life and your ability to work can be challenged with the help of an experienced SSD attorney.
Residual Functional Capacity And How It May Affect Your Claim For Benefits
When evaluating your ability to work and the effect your physical or mental impairment has on it, Social Security looks at your residual functional capacity or RFC. Essentially, your RFC is your capacity to engage in activities normally related to work over a typical, 40-hour workweek. Social Security evaluates your medical records, age, education, and other factors to decide about the types of work activities you are capable of performing.
Instead of leaving it up to the SSA to determine your RFC your Social Security disability lawyer from The Clauson Law Firm can offer a better option. One of your physicians can complete an RFC form that is consistent with and supported by the contents of your medical records. Submitting the form with the initial application for disability benefits is one way our disability attorneys improve your chance of success.