Hiring a VA-Certified Veterans Disability Lawyer in North Carolina
Veterans denied the benefits they earned and deserve to receive have the right to appeal the decision. Do not allow an overly complex and lengthy process to lead you to abandon your claim. A veterans disability lawyer at The Clauson Law Firm, PLLC, can help with an initial claim for benefits and with an appeal of a denial of an application you previously submitted.
A denial of your claim can be due to a lack of evidence supporting the claim for benefits, or the Department of Veterans Affairs may deny it for any of several reasons that may not make any sense. Vaughn S. Clauson is a lawyer, veteran, and graduate of the U.S. Air Force Academy who has devoted his professional career to successfully helping other veterans fight to overturn decisions that deny them disability benefits.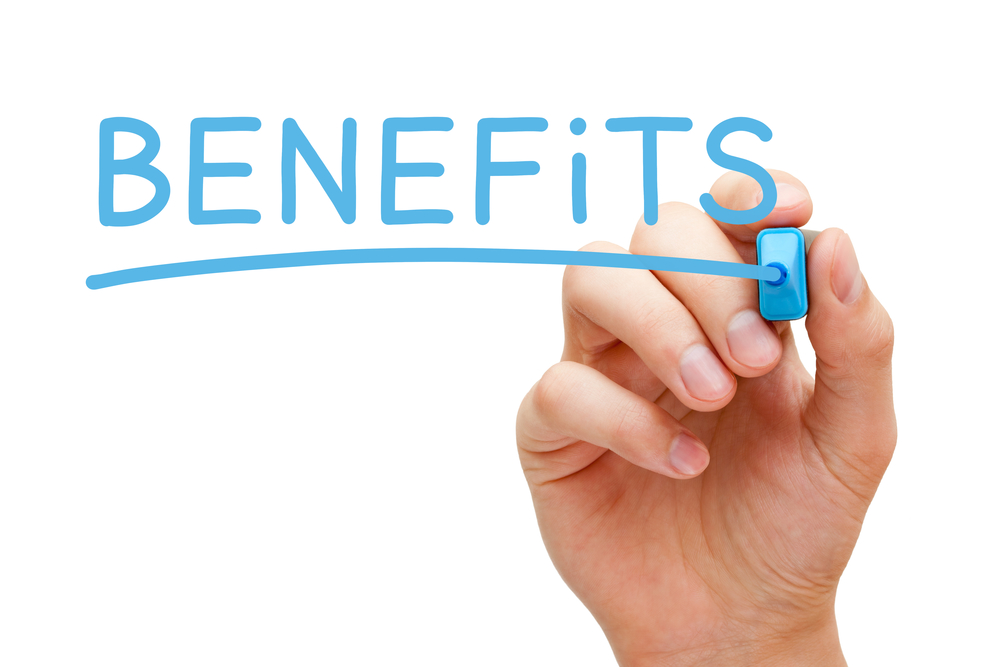 Common Reasons A Claim For VA Disability Benefits May Be Denied
Even though you thought your application for disability benefits was correctly submitted, it was denied by the VA. The fact is that something as minor as incorrectly filling out a form may cause the VA to deny the claim. Some of the common reasons for denials include the following:
Failing to submit a form or submitting a form without providing all of the information requested about your service record, medical condition, and its history, evidence proving that you are disabled, and other information about yourself can be the basis for a denied claim.
Submission of the wrong form is as bad as submitting an incomplete form and will result in denial of the application for benefits.
Missing an appointment for a doctor's visit that was requested by the VA or failing to submit a requested document on time to the VA may result in a denial of benefits.
Whatever you say about your medical condition and disability must be supported by evidence, including medical records showing visits to doctors with evaluations related to your disability. If your doctors do not submit the necessary medical documentation or incorrectly complete a form, the claim can be denied.
VA disability benefits can only be awarded for service-related medical conditions. The burden is on you to submit sufficient evidence to prove a connection between your military service and your current disability.
Benefits may be denied when the symptoms you report as causing a disability are not supported by a diagnosis from a doctor. A concrete disability diagnosis allows the VA to determine whether it is related to military service.
The VA may determine that your disability does not rate high enough on a disability rating scale to qualify for benefits.
A pre-existing condition, which can be traced to before your military service, will not qualify for benefits unless there is evidence proving that service in the military made it worse, which can lead to a denial of the claim.
You have the right to challenge an adverse determination made by the VA. Whether filing an initial application for benefits or appealing an adverse decision, a disability lawyer can help.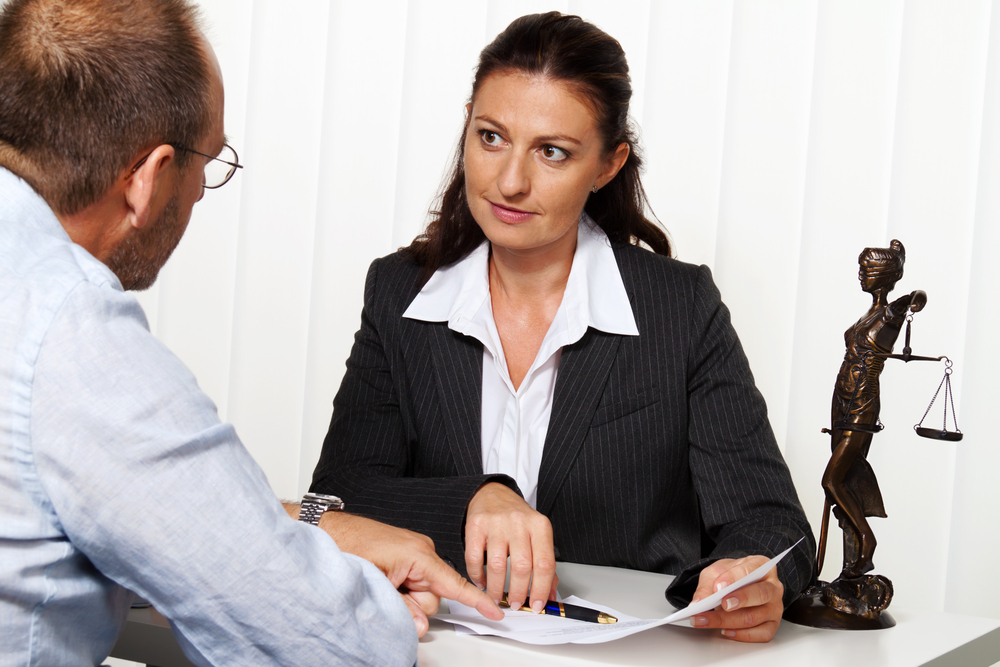 What Does A VA Disability Lawyer Do To Help Veterans?
Hiring a VA-certified disability lawyer to file a claim for benefits or to appeal a denial of an application offers several advantages. Lawyers with knowledge of the regulations and procedures pertaining to VA disability claims and appeals know what it takes to avoid mistakes that could jeopardize the success of an application or appeal. Their knowledge and experience mean you have someone working on your behalf who knows what it takes to present a strong application or appeal capable of achieving a favorable determination. Other benefits include:
Gathering and presenting evidence: Obtaining a favorable decision on an application or winning an appeal starts with putting together the evidence supporting your claim for disability benefits. A lawyer knows what is needed to prove that your claim has validity and how to effectively present it to make it clear and compelling.
Making certain all forms and paperwork are correct: A disability lawyer understands the determination process and the importance of making certain the paperwork is accurate and complete.
When necessary to prove your claim, a disability attorney may obtain reports from medical and vocational experts to provide additional proof of a service-related disability.
Disability lawyers can create the briefs and other documents needed to process the appeal of your claim, including conducting legal research and formulating arguments to win a favorable determination.
When you have a service-related disability, there is too much at stake to not have the assistance of a lawyer to handle the application or appeal for you.
Can A Disability Lawyer Help At The Application Stage?
There are Veteran Service Organizations (VSOs) accredited by the VA that do an excellent job of helping veterans file applications for disability benefits. If you want a disability lawyer in North Carolina to answer questions about the application process or about filing an appeal, someone from The Clauson Law Firm is available to speak with you.
Types Of Injuries And Illnesses That May Qualify For VA Disability Benefits
It is impossible to compile an exhaustive list of the service-related illnesses and injuries that may cause a veteran to qualify for disability benefits through the VA. Some of the medical conditions include:
Injuries of the back and spine.
Post-traumatic stress disorder.
Injuries of the knees, legs, and arms.
Amputations.
Illnesses, including those related to exposure to substances and chemicals.
It is essential that any medical condition that you claim causes you to be disabled is proven by medical records containing a diagnosis and showing it to be service-related.
Appealing An Adverse VA Disability Decision
As a general rule, you have one year from the date of an adverse determination to notify the VA of your decision to appeal it. A Notice of Disagreement or NOD is a written statement explaining to the VA that you disagree with its determination and wish to appeal it.
Your lawyer will review the options available to you to challenge the determination by the VA. In general, you may request a review of your case by a decision review officer (DRO) who is someone not involved in making the original determination on your claim, or you may appeal to the Board of Veterans' Appeals or BVA.
An adverse decision from a DRO may be appealed to the BVA, so your lawyer may suggest first appealing to a DRO to allow you to get the original determination changed. You would still retain the right to appeal the DRO decision to the BVA.
Unless you ask for a DRO hearing, the issues you wish to have the DRO review and any additional evidence you wish to include are submitted in writing. Otherwise, your attorney presents the issues and evidence at the hearing when it is scheduled.
A denial of your claim by the DRO results in a statement of the case (SOC) being sent to you explaining the position taken by the VA. You may appeal the decision to the BVA by completing Form 9, which initiates a formal appeal to the BVA. The form must be filed within 60 days of the date of the SOC.
The appeal to the BVA results in a hearing being scheduled with a member of the BVA. The BVA member's decision after the hearing may grant you benefits, deny benefits, or remand your case to a local VA office for additional information.
Adverse decisions after a hearing with a BVA board member may be appealed to the BVA or your attorney may suggest an appeal to the U.S. Court of Appeals for Veterans Claims, which is part of the federal court system. When choosing a VA disability lawyer, you want someone experienced at all levels of the administrative appeal process who also can take the case to the U.S. Court for Veterans Claims should that become necessary.
Hiring A Disability Lawyer To Handle An Appeal
The process to appeal an adverse VA disability decision is complicated and confusing, so having a highly skilled VA disability lawyer to handle it for you is essential. The best way to know that you have chosen someone qualified to provide the level of representation you need, the VA accredits attorneys as having the experience and level of competency required to represent you in matters involving VA benefits. To receive VA accreditation, an attorney must be a member in good standing of the bar and licensed to practice law in at least one state.
Get Help From A VA-Accredited Disability Lawyer
Contacting The Clauson Law Firm puts you in touch with an accredited VA-certified disability lawyer who is ready to answer questions you have about your disability benefits and how to challenge the denial of your application. No fee is due unless you win the appeal, and benefits are awarded.