What To Do After A Car Accident Not Your Fault No Insurance?
What To Do After A Car Accident Not Your Fault No Insurance?
It's an unfortunate part of modern life: the car accident. Nearly everyone has at least one in their lifetime, even if they're not injured. Many car accidents do result in injuries, leaving drivers and their families devastated.
Most people aren't experienced in car accidents, and may not know what to do when it happens. But what you do in the moments after the accident can have a direct effect on your case, not only when dealing with your own insurance company, but in the event of a lawsuit.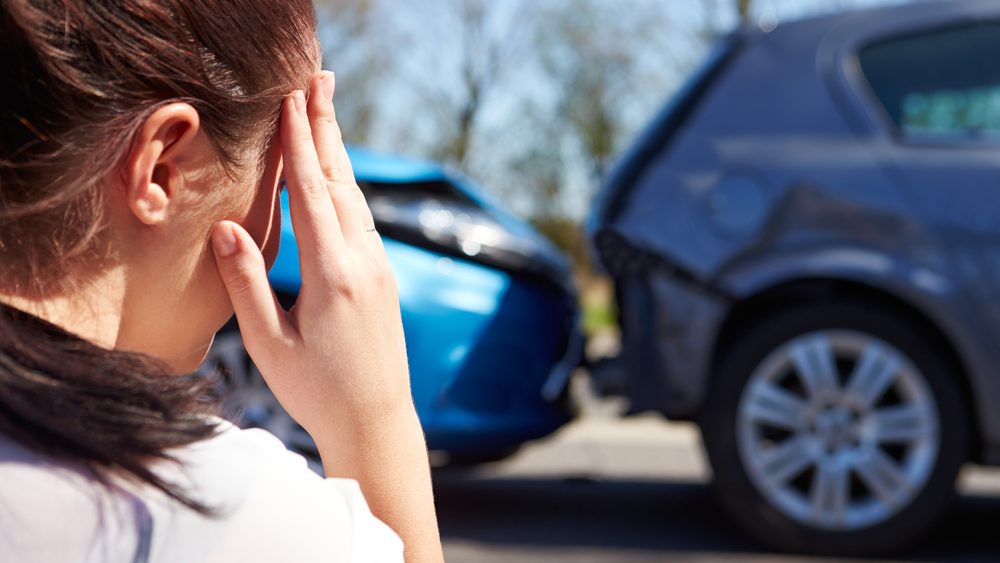 1). Right After the Accident
North Carolina law requires that you (or the other party) call the police after a car accident if:
Anyone is injured
Anyone is killed
There is property damage in excess of $500
If you (or the other party) do not call the police, you can be charged with a misdemeanor. But since most property damages will exceed $500 anyway, you should call them. If there are any injuries, you should also request paramedics and an ambulance.
2). Contact Information
You'll also need to gather contact information from the other party. This includes:
Name
Address
Telephone number
Email address
Insurance information (company, policy, etc.)
Vehicle license plate number
Witness contact information (name, address, phone numbers, email addresses, etc.)
Some drivers may not want you to call the police, especially if he or she offers to pay out of pocket. Without a police report, you won't be able to make a claim with either insurance company for the losses related to your car accident.
3). Take Pictures
Most people have a smartphone or cell phone that can quickly snap pictures. To the best of your ability, take pictures of the accident scene, your injuries, the area where the accident happened, and anything else that might be relevant. If you are unable to take pictures yourself and have a passenger who is able, ask him or her to take pictures of the area from as many angles as possible. 
Although the police officer will take some pictures, having your own set of pictures will come in handy for your attorney and for your case.
4). Be Polite, But Say Little
A few words can mean a lot of trouble later.
It's common for people to say "I'm sorry" when they bump into someone. Saying this after a car accident can be considered an admission of guilt, and can harm your chances of any settlement. Don't say it to the other driver, any passengers, the police, or any witnesses.
Of course, you'll ask if anyone is injured, and you can politely exchange contact and insurance information (unless the police officer does that for you.) But beyond that, engaging in conversation with the other driver can sink any case before it starts, especially if the police officer hears or is told that you've apologized, even inadvertently.
Because you don't know all of the facts of the case at the time, admitting guilt before the investigation is complete can damage your claim before you even file it.
5). Seek Medical Attention
This is a big point that many people ignore. You should also never tell the other party or the police at the scene that you aren't injured, even if it's a very minor car accident.
If you're obviously injured, you'll likely be transported to a hospital or local emergency facility for stitches, X-Rays, and other diagnostic treatments.

But even if you think you're not injured, you should still seek medical attention. While cuts and abrasions are immediately visible, soft tissue injuries, concussions, and other less-obvious injuries aren't. These kinds of injuries aren't always detectable in the minutes after an accident.
Failing to seek medical attention can also harm your case because the opposing party will use the defense that your injuries were not serious.
6). Avoid Discussing The Accident Online
While it's normal to tell friends or relatives about the crash and injuries the rule for online communication is—DON'T. This is true for any kind of legal case, but especially for a car accident. Leave it off all of your social media accounts. Even comments that are "private" can be found by opposing counsel and used against you.
7). The Settlement Conundrum
Many insurance companies will contact you almost immediately after the accident to offer you a quick settlement to cover your expenses. They may even give you a dollar amount to entice you into signing quickly.
Don't sign anything—a settlement or anything else—without discussing it with a car accident attorney first. Chances are that a "quick check" won't be enough to cover your car repairs, medical expenses, lost wages, and other expenses associated with the accident.
The insurance settlement is a one-time payment, and you'll be required to sign away any rights you have to additional compensation later. This is the time to speak with a Durham car accident attorney before any negotiations or settlement to ensure that you're not leaving any money behind that you're entitled to receive. Without legal counsel, you could be convinced to take as little money as they offer so they can close out your accident case. Where will that leave you later?
8). Begin And Keep A File
Whether it's a simple file folder or an accordion file you can carry in a briefcase, start a file of all the documentation related to the accident. Here is where you'll keep:
The accident report
Medical bills, records, and other related expenses
Repair bills and information
Printed photographs as well as the flash drive of any digital photos
Letters received from insurance companies, lawyers, and others related to the accident
Other accident-related documentation
File them according to type so that it is easier to locate accident-related documents quickly when you're asked for them or need to review them. It also makes it easy to carry with you to your attorney's office.
9). Clauson Law Has Been Helping People Like You For Over 10 Years
The moments and time after a car accident can be disorienting, confusing, and downright frustrating. If you're wondering what to do next, download our free e-book about accidents. When it's time to get help, call us at 833-680-0177, contact us online, or email us at [email protected]. We offer a free case review and are happy to discuss your options with you.